Spa HOTEL PALACE I ****
If you are accommodated in the main building, you will have everything under one roof - treatments, swimming pool with salty water, even a mineral spring to drink water from. There is also a dining room, café, reception and a non-stop medical service.
Spa HOTEL PALACE II ****
The spa house Palace II is situated opposite the main building, at a distance of 20 m. There is a dining room, gym, fitness, hairdresser´s, cosmetics, manicure and the doctor´s consulting room.
More info
Spa HOTEL
PALACE BELLARIA ****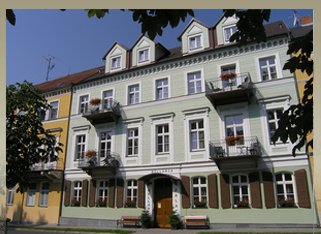 The spa house Bellaria is situated opposite the park and the theatre, at a distance of about 60 m from the main building. There are exclusive apartments and double rooms, of which one is for the disabled. The hotel has its own dining room.